The Latest Episode
Holiday Consumers Lose Confidence Before Black Friday Sales Begin | YouGov Survey of American Shoppers Finds 52% Won't Shop on Black Friday | Tanzania Debuts Digital Tea Auction in Dar es Salaam | Tea Barter: Cash Short Egypt Offers Kenya a Blank Check | PLUS Tanzania is the third-largest tea producer in Africa. Smallholders there…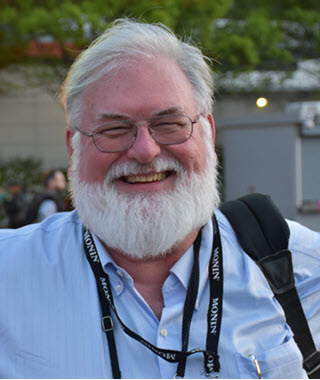 Transparency is grounded in the stories told at origin.
Tea is a fascinating and intricate topic… far more complex than anyone can master. That is why the Tea Biz Portal enlists 40 voices skilled in 12 languages to tell the story of tea. Our expertise resides in storytelling by professionals who know the tea lands from birth and speak the native tongue.
Dan Bolton Editor | Tea Biz Podcast | Blog | Tea Journey Magazine
Earlier Episodes
Starbucks Announces Ambitious Global Expansion to Operate 55,000 Locations by 2030 | Tea Played a Key Role in the Siren's Record-setting $9.4 Billion Quarter | Bangladesh May Finally Break an Elusive Tea Production Record | Research Findings Challenge the Belief that Adding Cream and Sugar to Tea Negatively Impacts Health Outcomes PLUS Jason Walker, marketing…

The Leafies Winners Revealed | Rooibos Tea Named a Top 10 Pantone Color for 2024 | India Tea Undergoes FSSAI Safety Analysis | PLUS Steve Anyango, an expert strategist in commodity trading and logistics with deep ties to tea. Steve is Managing Director, Nemooneh Iranian Food & Beverage Industries.

Middle East Unrest Heightens Tea Logistics Concerns for Transit via the Straits of Hormuz and Suez Canal | Just Ice Tea Raises $14 Million to Expand Distribution | Wagh Bakri Tea Executive Director Parag Desai, 49, Dies Fleeing Stray Dogs | PLUS Tea Biz travels to Tanzania where Tahira Nizari, a savvy business school graduate…
Signup now to listen to the next episode.
India Tea Board Carefully Weighs Auditor Concerns: Additional Resources Needed to Market Tea | Overindulgence and High ABV Tea | India's Oldest Captive Elephant Dies | PLUS Tea is intricately woven into India's cultural tapestry. In its latest marketing campaign, Tata Tea Premium acknowledges and elevates several of the Indian state's distinctive patterns in fabric…
"
Sponsoring the Tea Biz podcast produced strong results for my company.
Quod Enchiridion Si osculantur