Be a Better Tea Professional
Tea Biz offers insightful content to tea professionals.
New Episode
International Tea Day 2023

Tea News for the week ending May 19

| International Tea Day Makes a Big Splash
This year's theme is Bringing People Together Over a Cup of Tea

| Receding La Niña Expected to Boost Summer Temps

| Catchy TV Campaign Promotes Lipton's New Hard Tea

PLUS Tea Biz travels to Montréal, Quebec, to talk with Nadia de la Vega, director of tea sustainability and content at DAVIDsTEA, a company that fosters a spirit of POSITIVI-TEA which she describes as doing what's right for both our local communities and global suppliers. Jessica Natale Woollard reports.

Hear the Headlines

Hear the Headlines | Seven-minute Tea News Recap

International Tea Day Celebrations Expand Globally

Enthusiasm for the United Nations-designated International Tea Day is peaking this year as tea associations, governments, and brands join the May 21 tribute. The global tea industry increased production from 4.3 to 6.5 billion kilos from 2009-2019, enabling tea drinkers to enjoy 8.2 billion cups daily. A few of the many activities are linked below.
Spotlight
Badulla Tea Harvest Blessing

Accompanied by drummers and dancers, planters and tea pluckers in Sri Lanka's Uva Province, paraded through the city streets of Badulla to the ancient Muthiyangana Raja Maha Vihara Temple courtyard, where a Buddhist monk blessed their first harvest tea.
Need To Know News
China is again experiencing record-breaking heat early in the crop cycle, impacting Yunnan and several other tea-growing provinces. The country has experienced several heat waves since March, with Yunnan in Southwestern China recording 40 Celsius highs. Northern provinces Jinan and Tianjin are seeing temperatures soar to 37C (about 98 degrees Fahrenheit). Read more
Podcast Sponsors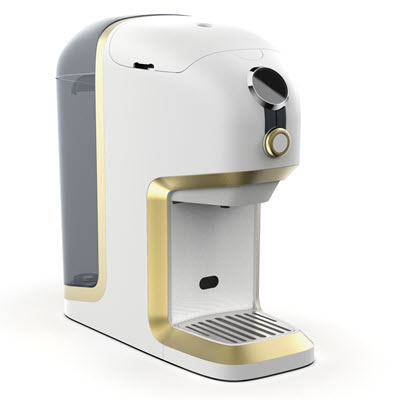 Preparation is key to enjoying fine tea. Sequential steeping delivers the best taste possible and unlocks the true value of whole-leaf teas and botanicals. BRU automates the process without using pods or capsules. The simple-to-operate smartphone-controlled device stores steeping profiles to consistently make great tea at the push of a button.
---
Hi, I'm Nish. I grew up on an organic tea farm and founded Nepal Tea Collective in 2016. Tea is not just a beverage for me but a catalyst for social change, sustainably empowering hardworking artisans like my parents for the past 30 years. I'm on a mission to make the whole world aware of the goodness of Nepali teas and the good that comes from supporting growers in this remarkable land.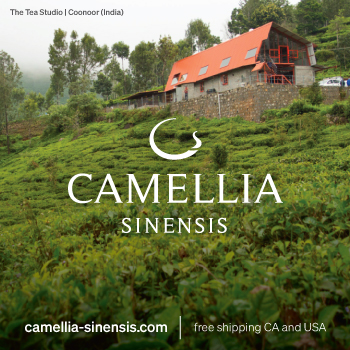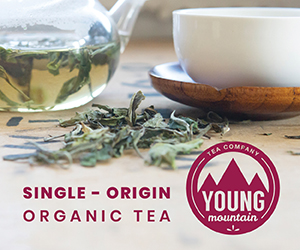 Blog Sponsors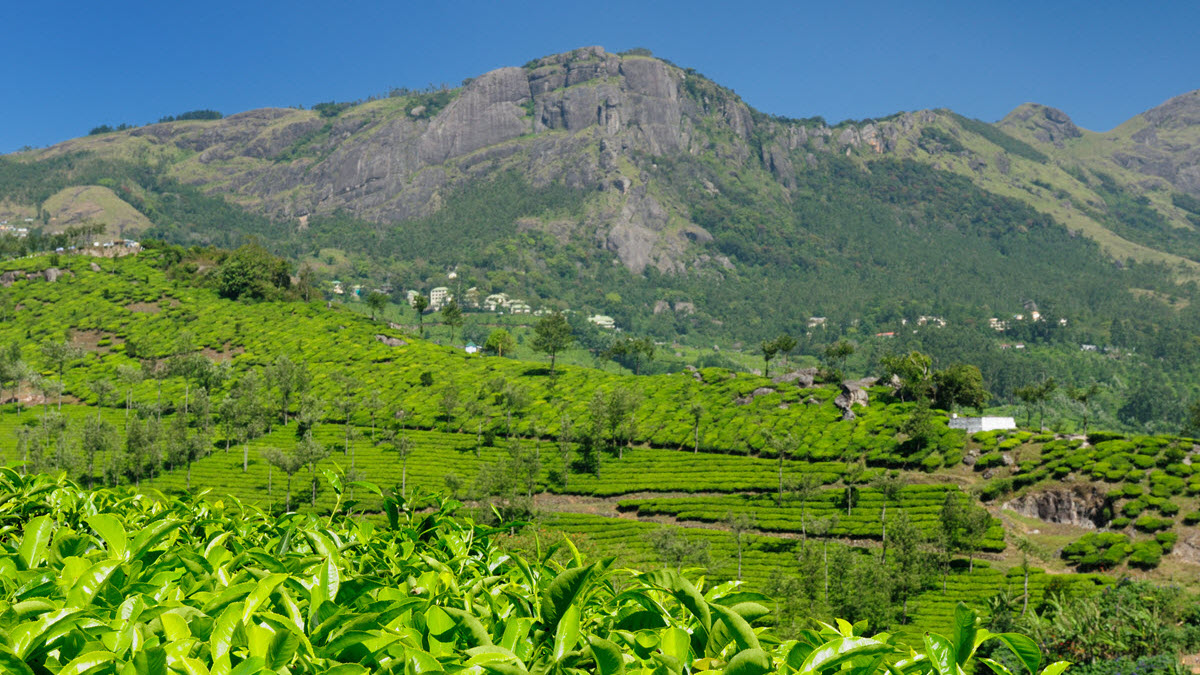 "
Tea Biz is a hub of expertise essential for buyers and sellers to thrive in the market.
Dan Bolton | Editor and Producer | Tea Biz Podcast | Blog
Features
The trees at Warnagala Tea Estate, established in 1890 by Scottish planters, today rise 40 to 50 feet into the rainforest canopy on the slopes of the sacred Sri Pada Mountain range. Pluckers climb into the trees to retrieve green leaves for tea making Forest Hill teas.

Tea associations, governments, and brands join in the May 21 tribute to a global tea industry that has increased production from 4.3 to 6.5 billion kilos in the past decade, enabling tea drinkers to enjoy 8.2 billion cups a day.

Vahdam Tea founder Bala Sarda is launching a new line of 25 Indian spices grown free of adulterants and pesticides and manufactured without artificial colors. Initially, Vahdam spices will be sold directly to consumers and later offered in grocery stores.

The tea industry has seen significant growth over the past few years. More consumers are looking for unique and high-quality tea products. Tea business owners must create a customer-centric approach (Gascoyne, 2023). Such an approach requires understanding consumer intent (Bailey, 2023). Combining intent-based advertising and experiential retail can fuel growth for your tea brand. We […]

Running a teahouse involves support systems that weren't there even 10 years ago. Today, systems are better integrated to talk to each other or export reports to use in spreadsheets for analysis. Inventory in the point of sale (POS) system integrating with your online website is super helpful. There were several presentations at the World […]

Saeed Al Suwaidi, Director of Agri Commodities at DMCC and a respected executive and technologist, shares his perspective on some of the issues to be addressed during the DMCC Global Tea Forum April 25-27.
Frequently Asked Questions
Why did you consolidate all content on the Tea Biz Portal?

Tea Biz was a simple WordPress blog when it debuted ten years ago. The successful Kickstarter campaign that funded Tea Journey Magazine in 2015 required a more robust content management system, and the weekly podcast added multimedia content in 2021. The Tea Biz Portal enables professionals and enthusiasts to conveniently access more than 1,000 feature articles, news briefs, videos, recorded interviews, special issues, consumer 'how to' guides and price reports. Zeen101 powers the Leaky Paywall site and Steeped Content managed social media optimization, marketing, and design, working with Vantage IT Solutions to produce the visually stimulating portal's user interface and automation.
How are the podcast, magazine, and blog distributed, and what is your reach?

Readership surveys reveal that 56% of our total audience are tea professionals. The remaining 44% identify as tea enthusiasts. Ninety-eight percent say they drink specialty tea. The magazine has the broadest reach, with a base of 16,000 paid and opt-in email subscribers in 76 countries. Geolocation statistics vary by channel, but up to two-thirds of our audience resides outside the US and Canada. Podcast listeners are concentrated in developed countries: 49% in North America, 32% in Europe, 14% in Asia, 3% in Australia, and 2% in Africa. Tea Journey has 25,000 social media followers. The podcast has accumulated 38,421 downloads. The Tea Biz blog circulates to 15,400 WordPress and LinkedIn followers, mainly professionals. In the past 365 days, LinkedIn posts generated 335,202 impressions. A breakdown follows: Owners 9%, Partner & Directors 25%, Senior Executives (MD-CEO) 21%, VPs 14%, C-level (marketing) 11%, Entry-level 14%, and Managers 5.8%.
Question 3

Answer to question 3 here.