Sell More Tea
Tea Biz reaches retail and wholesale buyers globally.
New Episode
---

Holiday Consumers Lose Confidence Before Black Friday Sales Begin | YouGov Survey of American Shoppers Finds 52% Won't Shop on Black Friday | Tanzania Debuts Digital Tea Auction in Dar es Salaam | Tea Barter: Cash Short Egypt Offers Kenya a Blank Check

Tea News for the week ending Nov. 17

Hear the Headlines | Seven-Minute Tea News Recap

India News Update

India Update | Aravinda Anantharaman

Featured

Tanzania is the third-largest tea producer in Africa. Smallholders there farm 48% of the country's 23,800 hectares under tea. Data from the Tea Board of Tanzania (TBT) estimates that 32,000 tea smallholders collectively produce about 40% of the country's green leaf. As Director General, Theophord C. Ndunguru is the voice of the Tanzania Smallholders Tea Development Agency (TSHTDA). In October, I traveled to Dar es Salaam to talk with Theophord and fellow tea board members to better understand the state of tea smallholders. Today's report is an excerpt from our discussion.

Listen to the interview

Theophord C. Nduguru, Director General Tanzania Smallholders Tea Development Agency

Powered by RedCircle

Tanzania launched a digital tea auction on Nov. 13 in Dar es Salaam, selling 1,320 packages (66,920 kgs), leaving 58% unsold: 33% dust, 72% secondaries, and 44% of brokers. BP1s were not supported. Dusts were not supported. Colourly D1s were all absorbed at lower rates.

Tanzania Debuts Digital Tea Auction

By Dan Bolton

Tanzania conducted the inaugural Dar es Salaam digital tea auction this week, fulfilling a government mandate to stop exporting locally grown tea through the Kenyan port of Mombasa.

Four gardens sold a combined 1,320 packages (66,920 kgs), leaving 58% of tea unsold. Marks on offer include Arc Mountain, Chivanjee, Diddira, Kwamkoro, Kibena, Ikanga, and Itona.
Spotlight
A Tea Historian Recounts The Act of Defiance that Cost the British Crown its Colonies

On December 16, 2023, Boston will commemorate the 250th Anniversary of the Boston Tea Party, a moment that forever changed the course of American history. On this day, the collaborative efforts of multiple organizations will culminate in a grand-scale reenactment of the Boston Tea Party. Author and tea historian Bruce Richardson, "The Tea Maestro," has…
Need To Know News
India Update: Coca-Cola India Launches Honest Tea | Patanjali Ayurved Promotes Assam Tea | Two of 19 Shuttered Dooars Tea Gardens Reopen | Episode 145 | Read more
Podcast Sponsors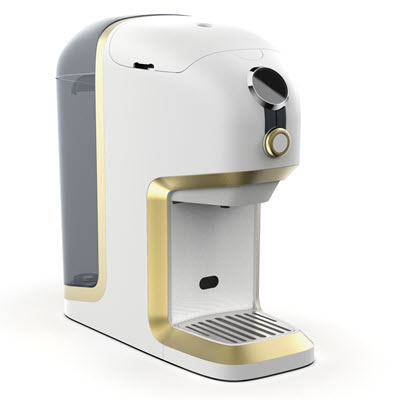 Preparation is key to enjoying fine tea. Sequential steeping delivers the best taste possible and unlocks the true value of whole-leaf teas and botanicals. BRU automates the process without using pods or capsules. The simple-to-operate smartphone-controlled device stores steeping profiles to consistently make great tea at the push of a button.
---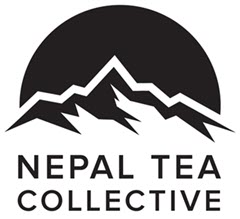 Hi, I'm Nish. I grew up on an organic tea farm and founded Nepal Tea Collective in 2016. Tea is not just a beverage for me but a catalyst for social change, sustainably empowering hardworking artisans like my parents for the past 30 years. I'm on a mission to make the whole world aware of the goodness of Nepali teas and the good that comes from supporting growers in this remarkable land.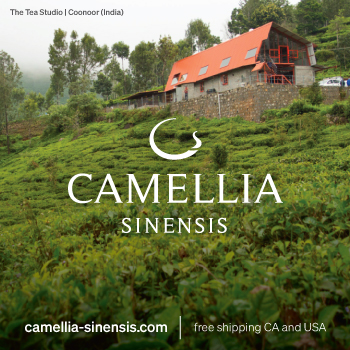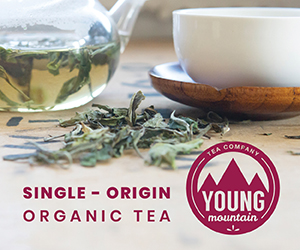 Blog Sponsors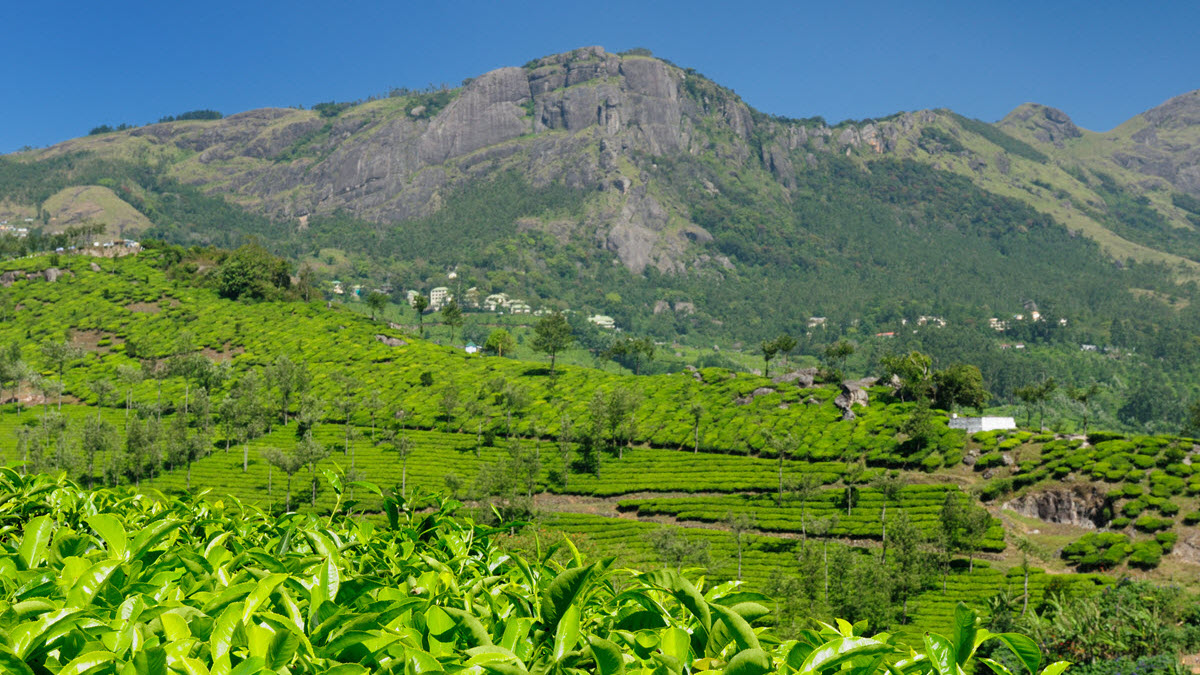 "
Tea Biz is a hub of expertise essential for buyers and sellers to thrive in the market.
Dan Bolton | Editor and Host | Tea Biz Podcast | Blog
Features
Paper & Tea's lofty ceilings and large windows have a captivating effect on passersby attracted to their brightly lit interiors, colorful displays, and a wide variety of fine teas to sample. Eduardo Molina, Head of Tea Experience at P&T, explains, "Our main idea, when somebody steps into one of our stores, is for customers to…

Jason Walker, Marketing Director at Firsd Tea in New Jersey and one of the architects of the newly released Chinese Sustainability Perspectives report, joins Tea Biz for an in-depth discussion of the results of this ongoing survey.

In Tanzania, Kazi Yetu packages and distributes organic-certified specialty tea from high-potential cooperatives, redistributing economic gain to the farm level that empowers entrepreneurial smallholders eager to improve their livelihood.

THIRST Founder/CEO Sabita Banerji says, "An alternative model of smallholder farmers aggregating is starting to emerge in Tanzania and Kenya. Control distributed amongst its elements makes for a much more powerful, stronger, sustainable, and more efficient entity. I think this model will gradually replace plantations in the long run."

Darjeeling native Yangdup Lama is India's most famous bartender known for his tea cocktails. Aravinda Anantharaman chats with him about his upbringing, bartending and what a cocktail named Darjeeling would be like.

During the past six years, the Teas of the World Contest has elevated the status of tea and herbal producers, large and small, not only on the global stage but in their local markets. Teas must be traceable from origin and cannot be chemically flavored. A technical jury of professionals evaluates the teas, followed by…
Frequently Asked Questions
Why did you consolidate all content on the Tea Biz Portal?

Tea Biz was a simple WordPress blog when it debuted ten years ago. The successful Kickstarter campaign that funded Tea Journey Magazine in 2015 required a more robust content management system, and the weekly podcast added multimedia content in 2021. The Tea Biz Portal enables professionals and enthusiasts to conveniently access more than 1,000 feature articles, news briefs, videos, recorded interviews, special issues, consumer 'how to' guides and price reports. Zeen101 powers the Leaky Paywall site and Steeped Content managed social media optimization, marketing, and design, working with Vantage IT Solutions to produce the visually stimulating portal's user interface and automation.
How are the podcast, magazine, and blog distributed, and what is your reach?

Readership surveys reveal that 56% of our total audience are tea professionals. The remaining 44% identify as tea enthusiasts. Ninety-eight percent say they drink specialty tea. The magazine has the broadest reach, with a base of 16,000 paid and opt-in email subscribers in 76 countries. Geolocation statistics vary by channel, but up to two-thirds of our audience resides outside the US and Canada. Podcast listeners are concentrated in developed countries: 49% in North America, 32% in Europe, 14% in Asia, 3% in Australia, and 2% in Africa. Tea Journey has 25,000 social media followers. The podcast has accumulated 38,421 downloads. The Tea Biz blog circulates to 15,400 WordPress and LinkedIn followers, mainly professionals. In the past 365 days, LinkedIn posts generated 335,202 impressions. A breakdown follows: Owners 9%, Partner & Directors 25%, Senior Executives (MD-CEO) 21%, VPs 14%, C-level (marketing) 11%, Entry-level 14%, and Managers 5.8%.
Who contributes to the publications?

Over 100 contributors, most of whom reside in the tea lands, have published bylined articles since 2013. Tea is a fascinating and intricate topic… far more complex than anyone can master. That is why the Tea Biz Portal enlists writers skilled in 12 languages to tell the story of tea. Our expertise resides in storytelling by professionals who know the tea lands from birth and speak the native tongue. If you would like to contribute, contact editor Dan Bolton [email protected]. You can also find Dan on WhatsApp, WeChat, and LinkedIn.