Insightful content for tea professionals to thrive in the tea industry.
Research
News
Thought Leadership
Market Insights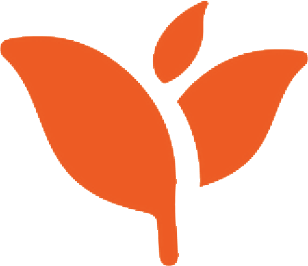 Don't Miss The Next Tea Biz Blog Post. Sign Up Now.
[jetpack_subscription_form show_subscribers_total="false" button_on_newline="false" custom_background_button_color="#ef5a1f" custom_font_size="16px" custom_border_radius="0″ custom_border_weight="1″ custom_border_color="#ef5a1f" custom_padding="15″ custom_spacing="10″ submit_button_classes="has-text-color has-white-color" email_field_classes="" show_only_email_and_button="true" success_message="Success! An email was just sent to confirm your subscription. Please find the email now and click 'Confirm Follow' to start subscribing."]
On December 16, 2023, Boston will commemorate the 250th Anniversary of the Boston Tea Party, a moment that forever changed the course of American history. On this day, the collaborative efforts of multiple organizations will culminate in a grand-scale reenactment of the Boston Tea Party. Author and tea historian Bruce Richardson, "The Tea Maestro," has…
Don't Miss The Next Tea Biz Blog Post. Sign Up Now.
[jetpack_subscription_form show_subscribers_total="false" button_on_newline="false" custom_background_button_color="#ef5a1f" custom_font_size="16px" custom_border_radius="0″ custom_border_weight="1″ custom_border_color="#ef5a1f" custom_padding="15″ custom_spacing="10″ submit_button_classes="has-text-color has-white-color" email_field_classes="" show_only_email_and_button="true" success_message="Success! An email was just sent to confirm your subscription. Please find the email now and click 'Confirm Follow' to start subscribing."]
Jason Walker, Marketing Director at Firsd Tea in New Jersey and one of the architects of the newly released Chinese Sustainability Perspectives report, joins Tea Biz for an in-depth discussion of the results of this ongoing survey.

India Update: Tea Export Markets Expand | New Association of Tea Auctioneers | Assam Folk Tea Festival Nov. 24-26

Jeff Fuchs will keynote the 2024 World Tea Expo, at the Las Convention Center March 18-20, 2024. Attendees will learn about Fuchs' first-hand experiences from his global travels in his presentation: Inspiring the Next Generation of Tea Lovers

Starbucks Announces Ambitious Global Expansion to Operate 55,000 Locations by 2030 | Tea Played a Key Role in the Siren's Record-setting $9.4 Billion Quarter | Bangladesh May Finally Break an Elusive Tea Production Record | Research Findings Challenge the Belief that Adding Cream and Sugar to Tea Negatively Impacts Health Outcomes PLUS Jason Walker, marketing…

Episode 142 | Starbucks Announces Ambitious Global Expansion to Operate 55,000 Locations by 2030 | Tea Played a Key Role in the Siren's Record-setting $9.4 Billion Quarter | Bangladesh May Finally Break an Elusive Tea Production Record | Research Findings Challenge the Belief that Adding Cream and Sugar to Tea Negatively Impacts Health Outcomes PLUS…

The Leafies Winners Revealed | Rooibos Tea Named a Top 10 Pantone Color for 2024 | India Tea Undergoes FSSAI Safety Analysis | PLUS Steve Anyango, an expert strategist in commodity trading and logistics with deep ties to tea. Steve is Managing Director, Nemooneh Iranian Food & Beverage Industries.

Episode 141 | UK Tea Academy Announces 2023 Winners of The Leafies | Rooibos Tea Named a Top 10 Pantone Color for 2024 | FSSAI Steps Up Safety Analysis of Indian Tea Factories | PLUS Steve Anyango, an expert strategist in commodity trading and logistics with deep ties to tea describes the desirable characteristics of…

Middle East Unrest Heightens Tea Logistics Concerns for Transit via the Straits of Hormuz and Suez Canal | Just Ice Tea Raises $14 Million to Expand Distribution | Wagh Bakri Tea Executive Director Parag Desai, 49, Dies Fleeing Stray Dogs | PLUS Tea Biz travels to Tanzania where Tahira Nizari, a savvy business school graduate…

Episode 140 | Middle East Unrest Heightens Tea Logistics Concerns for Transit via the Straits of Hormuz and Suez Canal | Just Ice Tea Raises $14 Million to Expand Distribution | Wagh Bakri Tea Executive Director Parag Desai, 49, Dies Fleeing Stray Dogs | PLUS Tea Biz travels to Tanzania where Tahira Nizari, a savvy…

In Tanzania, Kazi Yetu packages and distributes organic-certified specialty tea from high-potential cooperatives, redistributing economic gain to the farm level that empowers entrepreneurial smallholders eager to improve their livelihood.

Episode 137 | A Daily Cup of Dark Tea Reduces the Risk of Diabetes: Researchers demonstrate tea helps control blood sugar levels | Mintel Consulting: Consumers Feel Culpable for Climate Change | Kagoshima Benefits from Diverse Tea Exports | PLUS UC Davis Global Tea Institute Begins Training Tea Professionals. Enroll by Oct. 10

"We started the UC Davis Global Tea Institute Professional Tea Program at the request of the tea industry," says Founder and Director Prof. Katharine Burnett. Leaders in their fields from Finlay, Starbucks, Peet's, ITI, Empire Tea, Mother Parkers, Ito En, and Hamburg Teehandel present the 15 two-hour weekly sessions on topics across a wide spectrum…