World Tea Conference + Expo attendees conveyed unique zeal as the largest of North America's tea shows ushered in the return of in-person event marketing during its 20th anniversary gathering in Las Vegas.
The trade show floor was crowded as tea lovers mingle with bartenders and chefs attending the adjacent Bar and Restaurant Expo. Exhibitors displaying cream liqueur and Ceylon tea are situated a short distance apart; pulsing bass music forms a consistent backdrop to these seemingly incongruous vendors.
Caption: Opening day crowd at the combined Bar and Restaurant Expo and World Tea Conference + Expo in Las Vegas, March 21-23.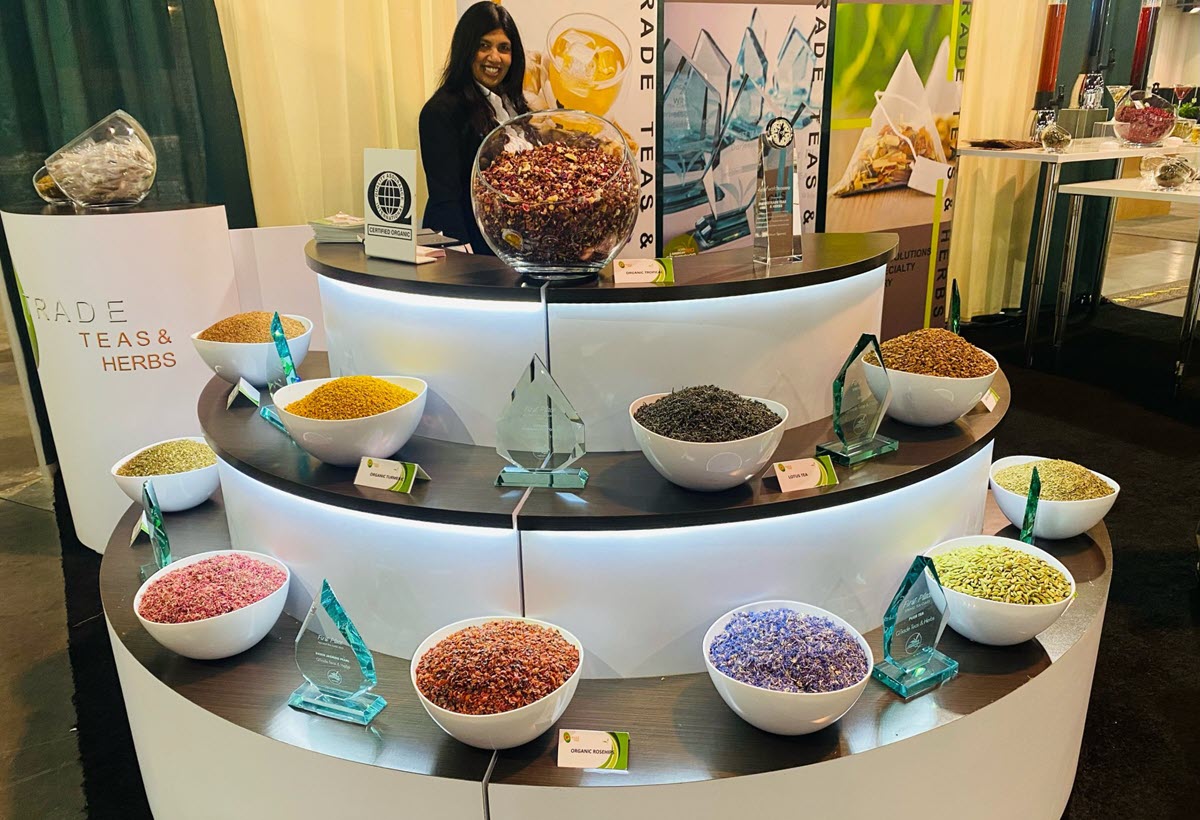 How B2B Brands Use The World Tea Expo
By Mackenzie Bailey
Tea boards and wholesalers exhibiting at World Tea Expo sought to increase brand and product exposure with tasteful, large signage. On the World Tea Expo floor, retailers held the attention of attendees with aromatic tea blends and beautiful teaware.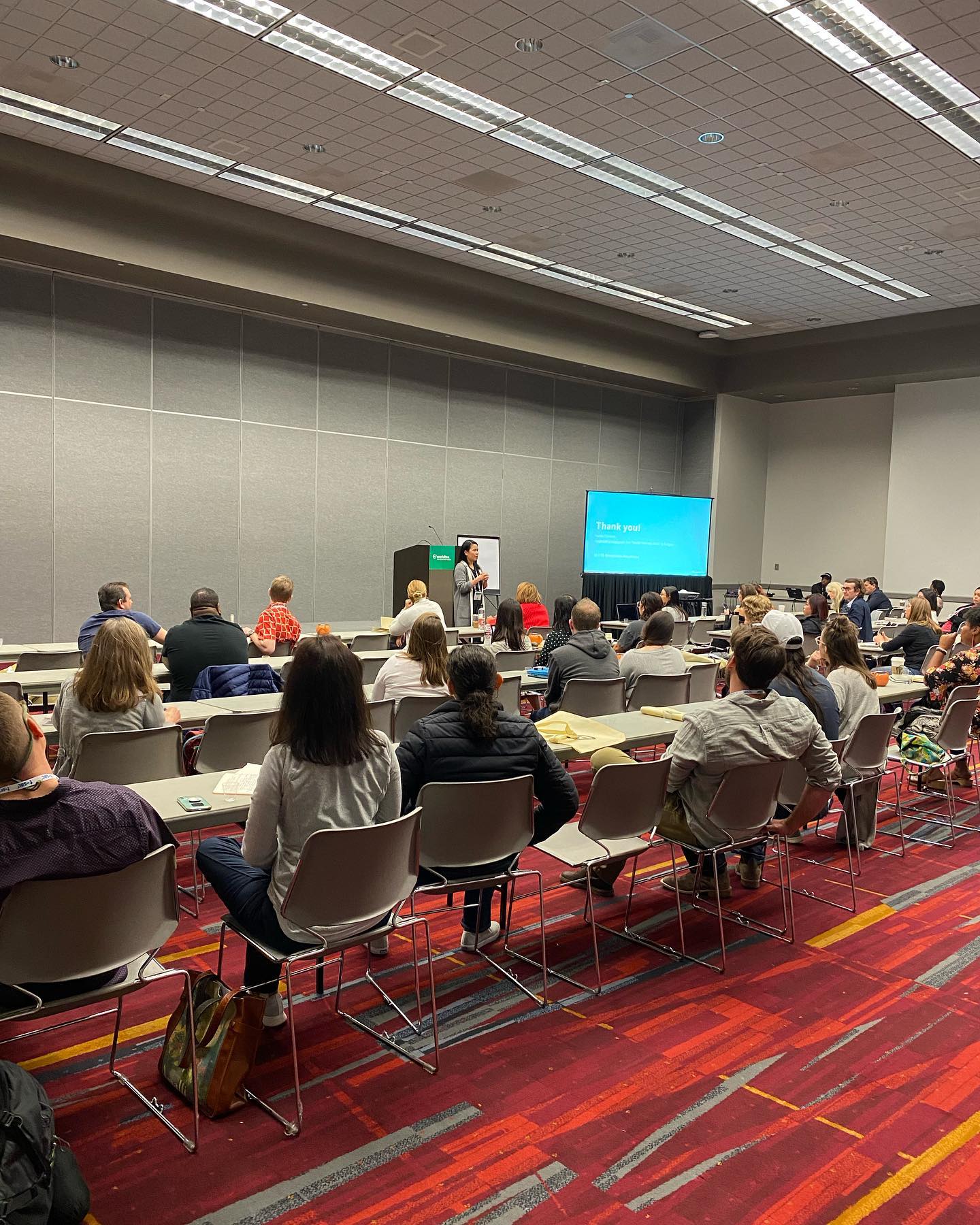 The spacious ITI booths stood out among the crowd with relatively sizeable friendly team engages passers-by, drawing them into the conversation.
"We started heavily marketing in 2020. That was the perfect time to push, and we saw a huge success doing that online," said Bianca Shaw, Marketing Director at ITI in Los Angeles.
"Everybody is very enthusiastic about talking about the future, whereas everybody was focused on surviving" -Manjiv, QTrade Teas & Herbs. Other wholesalers, such as Dethlefsen & Balk, use premium booth branding to draw attention and a vast array of tea samples to engage prospects and achieve product exposure
Market-leading retail brand Harney & Sons use the trade show to demonstrate leadership. A prominent logo strongly characterizes their booth, and subtle tea tins reinforce the branding. The company's top brass, Mike and Paul are close at hand, signaling strong leadership and involvement in the tea community (and market).
---
"It will be a good year now at Harney and Sons. We took advantage of the little hiatus we were on. We retooled our foodservice look and introduced a whole new wellness line," said Mike Harney, CEO Harney & Sons.
Expos, offering an opportunity to speak with retailers, indicate areas of focus for major tea brands.
"We have the hemp division, which is our sister company.  We've been doing CBD and just applied for a marijuana growing license, which became legal in Connecticut and New York," said Harney.
On Trend Marketers
The vendors ' stalls hint at the tea market trends; cold brew tea and boba are prominent themes.
Some retailers, such as Marumatsu Tea Co, distinguish themselves on the floor, which was flooded with many spectators and potential customers.
Marumatsu's dark branding and muted table colors contrast the color schemes adopted by retailers elsewhere on the floor. Instead, product and tea trends held the focus of attendees. Their striking glass flash-cold brew tea infusers dispense fine Japanese green tea to eager vendors, offering real-time validation of the North American market interest in cold brew tea.
"Iced tea is growing globally and will continue to do so over the next ten years, along with sparkling teas," said Chris MacNitt.
Experts in the tea industry, such as Andrew Chau Co-Founder & CEO of Boba Guys, leverage tactics used in adjacent segment alcoholic drinks.
Chau said "Our boba tea pulls on bartending principles of layering ingredients by density. Segmenting our drinks into trilaterally offers us an opportunity to explain our products to consumers."
Other innovative products include substitutes for milk tea sweet jam-based tea. New vendors, such as Starry Foods, offer flavors positioned to thrive in the North American market, such as peach and mango, and provide additional flavors that may gain further traction (e.g., lychee).
"We're taking what's popular in Asia and doing it here. Our new peach products are experiencing strong demand," said Thomas Su, Starry Foods.
"We typically see trends emerge in Asia and migrate later to North America," said Art Lopez Marketing Director, Tea, Finlays' Tea.
This echoes the product insights shared by Chris MacNitt during the Tea Business Incubator session of the robust North American demand for specific flavor profiles, such as peach.
---
Related
---
Link to share this post with your colleagues
---
Signup and receive Tea Biz weekly in your inbox.
---