Insightful content for tea professionals to thrive in the tea industry.
Research
News
Thought Leadership
Market Insights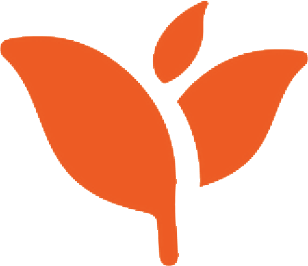 Don't Miss The Next Tea Biz Blog Post. Sign Up Now.
[jetpack_subscription_form show_subscribers_total="false" button_on_newline="false" custom_background_button_color="#ef5a1f" custom_font_size="16px" custom_border_radius="0″ custom_border_weight="1″ custom_border_color="#ef5a1f" custom_padding="15″ custom_spacing="10″ submit_button_classes="has-text-color has-white-color" email_field_classes="" show_only_email_and_button="true" success_message="Success! An email was just sent to confirm your subscription. Please find the email now and click 'Confirm Follow' to start subscribing."]
CVC Capital Partners Exploring Sale of Kericho Tea Gardens: Unilever Brands Not for Sale | Dunkin' Will Soon Begin Selling Hard Tea at Select US Locations in 12 States | A Study Using UK Biobank Data Shows Tea Flavonoids May Lower the Risk of Gout | PLUS Phil Rushworth loves adventure camping, canoeing, climbing, and…
Don't Miss The Next Tea Biz Blog Post. Sign Up Now.
[jetpack_subscription_form show_subscribers_total="false" button_on_newline="false" custom_background_button_color="#ef5a1f" custom_font_size="16px" custom_border_radius="0″ custom_border_weight="1″ custom_border_color="#ef5a1f" custom_padding="15″ custom_spacing="10″ submit_button_classes="has-text-color has-white-color" email_field_classes="" show_only_email_and_button="true" success_message="Success! An email was just sent to confirm your subscription. Please find the email now and click 'Confirm Follow' to start subscribing."]
The stupa is the heart of the temple. It is a hemispherical structure containing relics of the Buddha placed there by 2,500 years ago by the local chieftain, Indaka

Accompanied by drummers and dancers, planters and tea pluckers in Sri Lanka's Uva Province, paraded through the city streets of Badulla to the ancient Muthiyangana Raja Maha Vihara Temple courtyard, where a Buddhist monk blessed their first harvest tea.

China is again experiencing record-breaking heat early in the crop cycle, impacting Yunnan and several other tea-growing provinces. The country has experienced several heat waves since March, with Yunnan in Southwestern China recording 40 Celsius highs. Northern provinces Jinan and Tianjin are seeing temperatures soar to 37C (about 98 degrees Fahrenheit).

A Billion People Participate in Earth Day Activities | Earth Day Organizers Honor Just Ice Tea Founder Seth Goldman | Iran Snubs India Suppliers as Tea Exports Set Record | Long-Running Drought in Kenya Depresses Tea Yields | Vahdam Launches Spice Line

This week, Lipton unveiled a trio of television and web commercials that state the obvious.  The top-selling non-alcoholic tea brand recently launched a fresh-brewed line with 5% ABV (alcohol by volume). The new hard tea is blended with a triple-filtered malt base in four versions, replicating its best-selling flavored iced tea.

The trees at Warnagala Tea Estate, established in 1890 by Scottish planters, today rise 40 to 50 feet into the rainforest canopy on the slopes of the sacred Sri Pada Mountain range. Pluckers climb into the trees to retrieve green leaves for tea making Forest Hill teas.

Tea associations, governments, and brands join in the May 21 tribute to a global tea industry that has increased production from 4.3 to 6.5 billion kilos in the past decade, enabling tea drinkers to enjoy 8.2 billion cups a day.

The inaugural Eugene Tea Festival is Sunday, May 21 at the Farmers Market Pavilion and Plaza in downtown Eugene, Ore. The event is sponsored by the City of Eugene Cultural Services Downtown Program Fund

| The Global Dubai Forum Makes a Splendid Return | DMCC Executive Chairman and CEO Ahmed bin Sulayem commits to a biennial schedule for future conferences | South India Planters Name 18 Golden Tea Leaf India Award Winners | Indian Tea Association Presses for a Tea Price Floor Indexed to Rising Production Costs Borne by…

A Billion People Participate in Earth Day Activities | Earth Day Organizers Honor Just Ice Tea Founder Seth Goldman | Iran Snubs India Suppliers as Tea Exports Set Record | Long-Running Drought in Kenya Depresses Tea Yields | Vahdam Launches Spice Line

Vahdam Tea founder Bala Sarda is launching a new line of 25 Indian spices grown free of adulterants and pesticides and manufactured without artificial colors. Initially, Vahdam spices will be sold directly to consumers and later offered in grocery stores.

The tea industry has seen significant growth over the past few years. More consumers are looking for unique and high-quality tea products. Tea business owners must create a customer-centric approach (Gascoyne, 2023). Such an approach requires understanding consumer intent (Bailey, 2023). Combining intent-based advertising and experiential retail can fuel growth for your tea brand. We…