Listen to the Tea Biz Podcast on iTunes | Spotify | Sounder | Stitcher | Alexa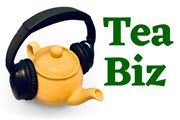 | India Surpasses Brazil as the World's COVID Hotspot
| The Global Tea Initiative at UC Davis to Host Second Virtual Event
| Tea Imports Spike in Pakistan
| Tea Masters Cup Names Champions in Moscow

Read this in-depth Q|A with ITA Secretary Sujit Patra or listen to this week's India Price Watch summary below. Click to see China Tea Price Watch.
Features
This week Tea Biz offers a glimpse of the many teas of India as Aravinda Anantharaman takes us on a tour revealing there is lot more to savor than chai
…and we travel to the idyllic Summer Lodge Country House Hotel in Evershot, Dorchester for a new take on the old English tradition of afternoon tea.
The Many Teas of India
By Aravinda Anantharaman
The 1.4 billion people who live in India consume about 20% of the tea produced globally, including most of the tea grown there. Consumption averages 840 grams per person annually. Growth slowed to 2.5% in 2020—much weaker than in previous years—largely due to retail closures, but India has not lost its taste for tea, people there just prepared more at home during the pandemic. Aravinda Anantharaman takes us on a tea tour that reveals there is lot more to savor than chai. Read more…
Afternoon Tea Re-Imagined
By Dananjaya Silva
Situated in the rolling hills of Dorset, the Summer Lodge Country House Hotel & Restaurant is the perfect setting to savor Afternoon Tea in the idyllic English countryside near Evershot. But when the pandemic closed the hotel the restaurant staff, at the direction of general manager Jack Mackenzie, were forced to cleverly design an afternoon tea takeaway so memorable that this old English tradition became an Instagram hit for patrons unboxing their dainties at home.
Tea News you Need to Know
India Surpasses Brazil as World's COVID Hotspot
Tea gardens are taking extra precautions as a second wave exceeding an average of 200,000 daily infections forced lockdowns in Mumbai and New Delhi this week and heightened fears across the country. In March, the daily count was under 15,000 across India — last week it exceeded 261,000. Nine states, including tea growing regions Kerala and Karnataka, reported their highest-ever daily count.
The virus is now killing more than 1,500 daily. This week, West Bengal, which includes Kolkata, recorded its highest single-day spike of 4,817 cases. The state's death count is 10,434, about 10 times greater than Assam. West Bengal is inoculating more than 100,000 people a day. Assam is faring much better with 1,023 active cases. The state reported 221,000 cases and 1,119 deaths since the onset of the pandemic. India has reported 178,793 COVID-19 deaths and 15 million cases since the onset of the pandemic.
A worrisome new variant (B.1.617) first detected in January in Maharashtra, India has been reported in England and California. Learn more…
Biz Insight – India's second wave will impact distribution and suppress retail sales in urban Mumbai and New Delhi but dry weather in west India is causing greater havoc for the tea industry than the coronavirus right now, driving down yield and idling workers and factories.
The Global Tea Initiative to Host Second Virtual Event
The Global Tea Initiative (GTI) at the University of California, Davis will host the second in its Talking about Tea series from 3-5 p.m. Friday, April 23. The virtual presentation on Myths, Legends, and Anecdotes includes research papers, presentations on tea poetry, and early writings about tea, with a review of tea gardens of London in the 17th and 18th centuries. The GTI website has more than 30 presentations available for viewing. Founding director Katherine Burnett said this will be a more "casual, conversational" event than the first session in January. She said people will be able to chat with each other and comment and network and share ideas, learn from each other and get that kind of personal engagement that you can do onsite." Admission to the Zoom event is free. Visit globaltea.ucdavis.edu to register.
Tea Imports Spike in Pakistan
The pandemic boosted tea imports by 27% to 171.5 metric tons, for the eight months ending February 2021. The value of tea imports grew 17% compared to the same period ending in February 2020. Pakistan ranks third among tea importing nations, spending more than $500 million on tea annually, according to the Pakistan Bureau of Statistics. The bureau recorded a 20% increase in the country's trade deficit last year, lending new urgency to reducing foreign exchange outflow. Pakistan has grown small quantities of tea since 1958 but until recently it was less costly to import tea from India. Due to border hostilities India no longer ships tea direct to Pakistan.
Biz Insight – Last week the Guizhou Tea Association in China (GTAC) offered to assist Pakistan grow more tea locally, utilizing cultivars, expertise, and machinery from China to produce broken leaf black tea. Five years ago in Morocco, Guizhou began working with local blenders and packers to create a profitable local brand in North Africa. "We can make breakthroughs in technology and increase productivity," said GTAC secretary general Xu Jiamin. In Guizhou small farmers rely on an enterprise-driven model that could find success in Pakistan.
Tea Masters Cup Names Champions in Moscow
The pandemic forced the cancellation of qualifying rounds and limited appearances at exhibitions to a single event during the 2020/21 cycle, but the Tea Masters Cup concluded successfully at the recent Coffee Tea and Cacao Russian Expo in Moscow. Sixty-one tea masters competed in Tasting and Tea Preparation categories modified to prevent sharing cups.
Nikolai Dolgiy, the reigning tea tasting champion, successfully defended his top ranking by identifying every outlier when presented with six sets of three infusions in three minutes. Olga-Alecia Daineko won the Tea Preparation category, besting 16 contenders in preparing two teas. Learn more…
Copy to share this Tea Biz BLOG|CAST with your colleagues
---
View the Tea Biz Newsletter Archive
---
https://teabiz.sounder.fm/episode/news-01212021
---
Subtext
Avoid the chaos of social media and start a conversation that matters. Subtext's message-based platform lets you privately ask meaningful questions of the tea experts, academics and Tea Biz journalists reporting from the tea lands. You see their responses via SMS texts which are sent direct to your phone. Visit our website and subscribe to Subtext to instantly connect with the most connected people in tea.
Podcast Players
Download the Tea Biz Podcast weekly on your favorite player. To obtain a text-only version subscribe via RSS
Subscribe and receive Tea Biz weekly in your inbox.