Try Indian teas from unheard of regions | Ketlee
by Ketlee – 1 year ago
Hello from Ketlee!
We are a small company with the aim of bringing the best of Indian teas to your doorstep. We love our famous regions like Darjeeling and Assam but strive to bring you some amazing teas from unheard of regions! You can see us sourcing from new regions every year and we hope to keep on doing that till we cover all the up and coming regions!

Apart from that, we have a lot of firsts to our name! We are the first company in India which make Sheng Pu'erh style teas from really old tea trees in Manipur. We also make handmade teaware for gong fu style brewing from Indian clay. We like to source teas which do well in gong fu style brewing as well, which is not very popular in India. Our Manipur wild teas are made exclusively for that, do try our wild whites and blacks and be pleasantly surprised that this style of tea exists in India.
Currently we run two retail sites(www.ketlee.in for international market and www.ketlee.store for Indian market), a newly launched wholesale shop(www.ketlee.ws) for small cafes and people who want to buy in bulk, this enables them to get better prices on the teas and a hassle free online shopping experience. Our parent company, Janardan Enterprises owns all these entities and supplies Indian teas to tea shops and restaurants around the world.
We ship to every country in the world and pride ourselves for being able to offer cheapest shipping prices from India with free India Post Registered Post shipping on all orders over $50 and a $10 charge on orders below that. We also offer free DHL Express shipping on orders over $150 which enables 2-7 day deliveries anywhere in the world.
Let us explore together what the beautiful land of India has in store for us in the coming years! We hope you enjoy the teas we source from different regions and get a taste of something new and exquisite with every order you make!
Namaste!
Our flagship unglazed gaiwan from Indian clay!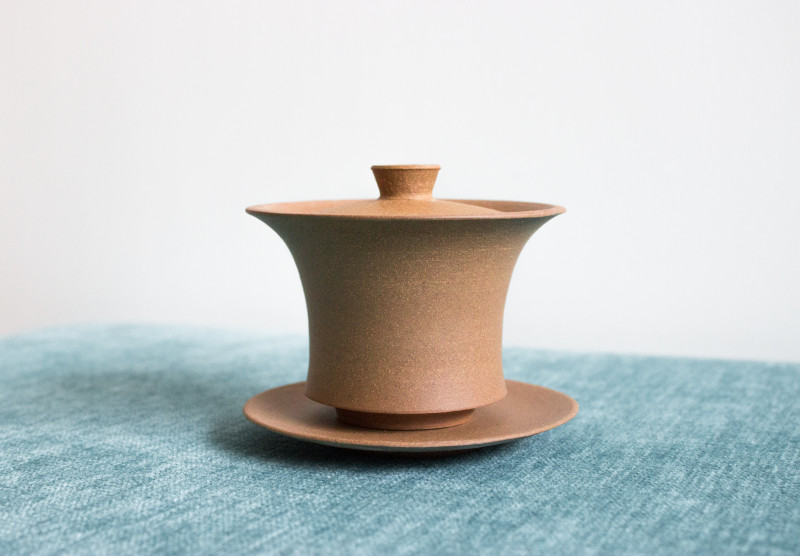 Our Indian Pu'erh Style Cake