Tea Wellness Retreat
by Sipping Streams Tea Company – 7 months ago
Tea Wellness Retreat: 
Expertly Tailored Tea Immersion Experience
March 25 – 26, 2023 in Fairbanks, Alaska
This unforgettable 2-day retreat caters to tea aficionados looking for a unique and all-encompassing experience that combines the pinnacle of tea culture, wellness, and art.
Experience unparalleled tea and wellness education for the discerning tea enthusiast 

~Make Your Own Green Tea, From Harvest to Hand-Rolling at the world's first geothermal-powered tea farm in Alaska
~Meet Japanese Matcha Makers and Make Your Own Matcha – learn the industry secrets of evaluating Japanese tencha green tea leaves beforehand you hand grind your own matcha
~Make Art Out Of Tea – Learn how to make pigments out of tea and create beautiful art while learning about the health benefits of tea by nationally certified tea specialists
~Indulge in the art and science of cheese and tea pairing with nationally certified cheese professionals (CCP) 
This is a curated, intimate, immersive experience to bring a holistic approach to tea wellness with tea culture. This event is for individuals who love tea, whether they are in the tea industry professionally or if they are tea aficionados who are looking for a unique and all-encompassing experience.
Learn More: https://sippingstreams.com/pages/2023-tea-wellness-retreat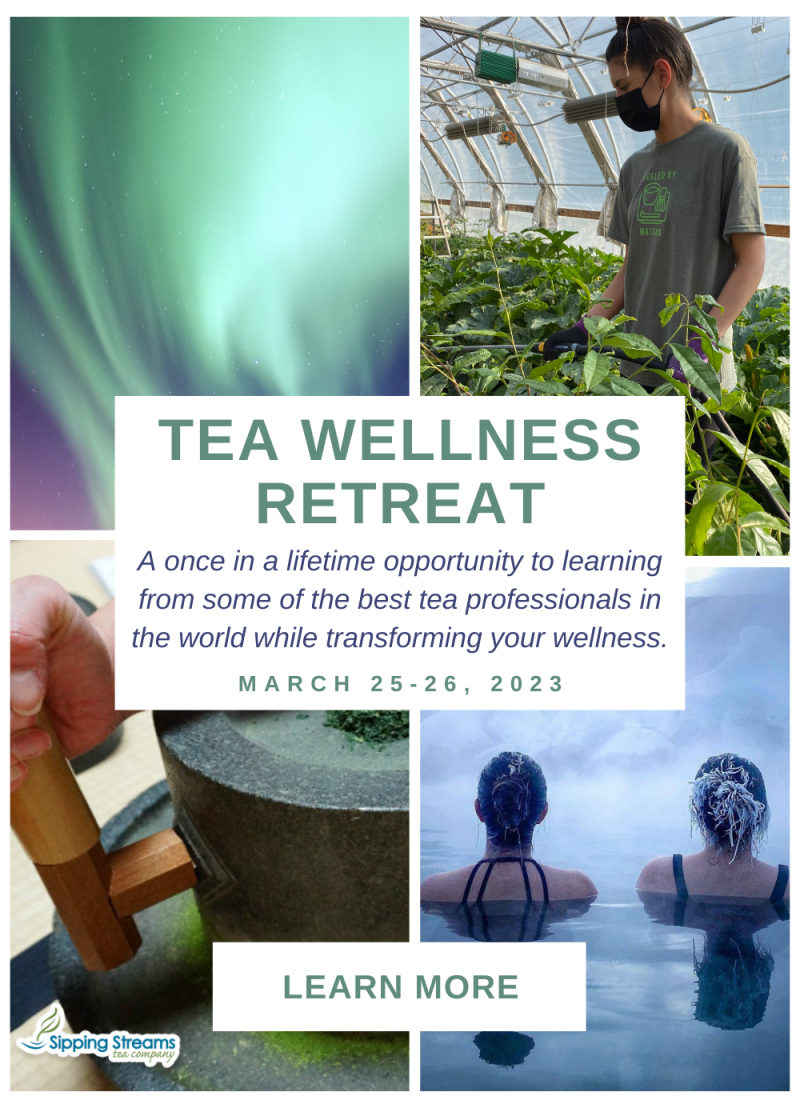 https://sippingstreams.com/pages/2023-tea-wellness-retreat