2023 Tea calendar – Tea plant knowledge
by Decoding Tea – 9 months ago
Looking for a TEA INSPIRED CALENDAR? Look no further! We have the perfect calendar for you!

EXPAND your TEA PLANT KNOWLEDGE month by month with this boutique and unique wall calendar.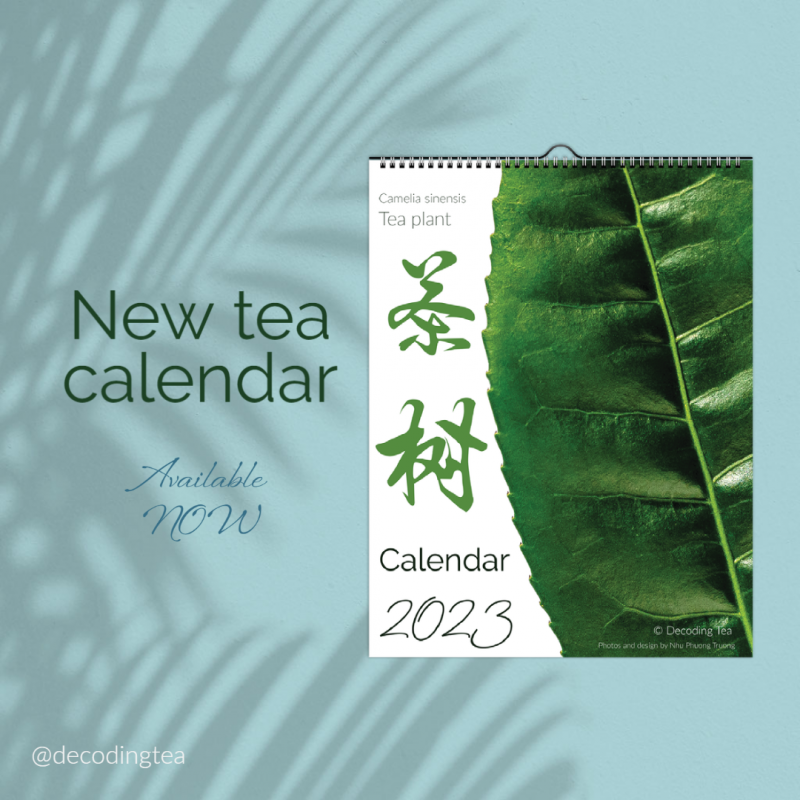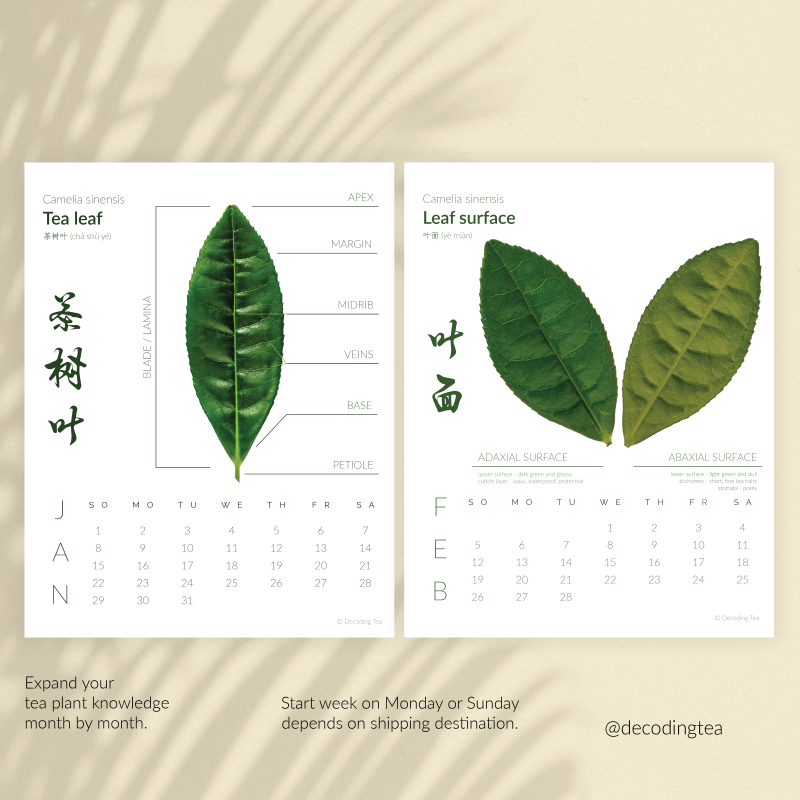 We, at Decoding Tea, have the mission to help tea lovers to become tea connoisseurs.

All teas – green, yellow, white, Wu Long (Oolong), red, black – are made out of the evergreen tea plant Camellia sinensis.

This wall calendar depicts and explains different parts of a tea plant.
Chinese tea terms are embedded in form of Chinese calligraphy art and enhance the artistic aspect of the calendar.

Start fresh into the New Year with this calendar decorating your space.
It also makes a great gift for your fellow tea friends.

May your tea cup always be filled with amazing tea.
Follow on Instagram: @decodingtea